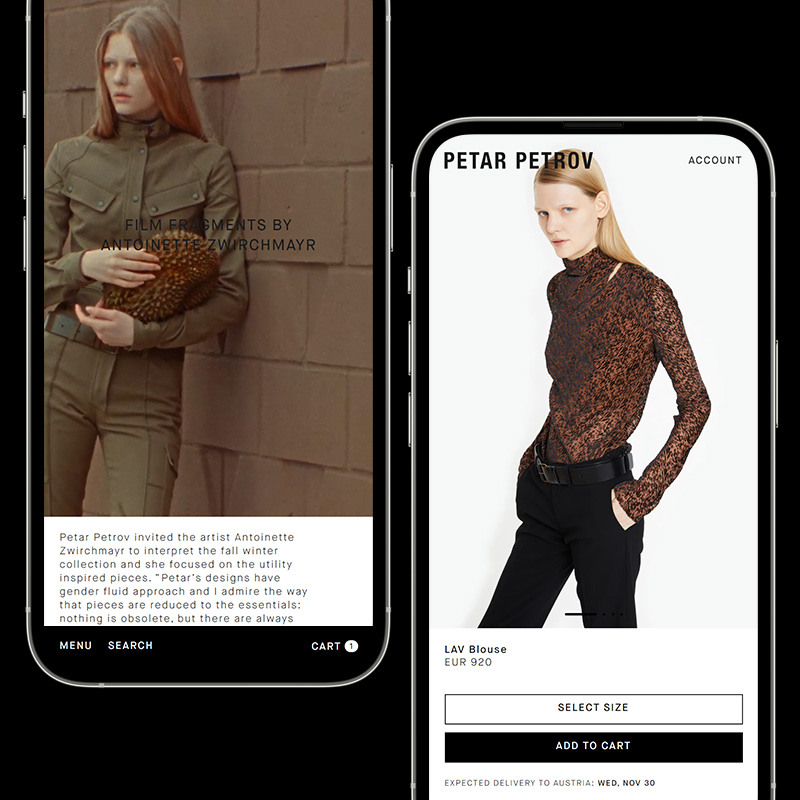 Ecommerce platform for a high-end fashion womenswear brand
High-end Fashion ECOMMERCE, with great attention to details. The focus of the project was to incorporate the clients' visual assets to the customers, without compromising the website´s performance. A mix of static images and videos with a loading speed of only 1.5 seconds when entering the website.
Interactive videos in the product catalog.
Integrating with UPS API to generate shipping labels, reducing order preparation time by 15%
Hourly sync of current packages status to the clients back-office.
Creating notification of alerts, to maximize deliverability rate.
Catalog loading in 0.5 seconds on website with over 1500 products.
Maximum visuals of the creative assets by presenting combinations of videos and stills on landing pages.
Interactive mini-videos incorporated in the product catalog.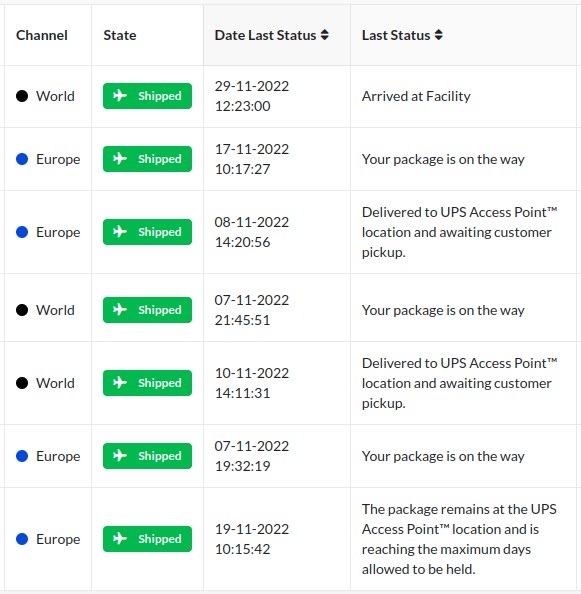 Hourly fetch of current status of the sent packages to the client's back-office, as well as notifications and alerts, to maximize deliverability rate.